10" Genuine Purple Leather Journal –Branded Wolf Howling at the Moon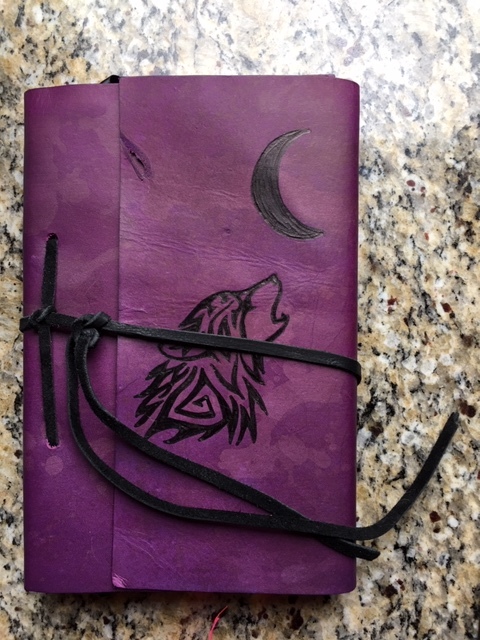 10" Genuine Purple Leather Journal –Branded Wolf Howling at the Moon
PRICE INCLUDES SHIPPING
Shipped using Priority Shipping. Should arrive within 4 days of being shipped within the USA.
International shipping added upon request.
Approximate dimensions 10 L x 6.5 W x 1.625 Thick
10" Genuine Purple Leather Journal –Branded Howling Wolf Moon
with around 200 Replaceable Blank Pages

Size: 10" Journal
Color: Purple
Cord: Black
Brand: Wolf Howling at the Moon
It is hand made with leather ties and replaceable pages.
There are approx. 200 pages altogether.
Do not fear about making a mistake in your Grimoire, if there is a mistake, simply remove the page!

Check out my other Genuine Leather Book of Shadows and 10" Genuine Leather Journals.
All shipping is included in the price.